Staying Active with Limited Mobility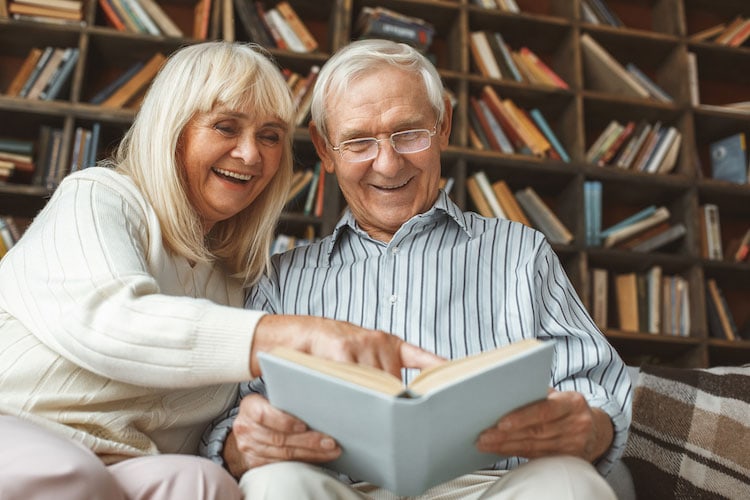 Seniors can have limited mobility from injuries sustained in a fall or from a stroke, arthritis, or other illnesses that restrict movement. When this occurs, the activities and hobbies they once enjoyed may be too difficult.
The best way to begin planning the activities are suited to them now is to reflect on what they enjoyed when they had full use of their bodies. Did they prefer being outdoors? Did they like mind games or problem-solving? Were arts and crafts a favorite pastime? Perhaps the social aspect was more important to them than the activity itself. Once you have narrowed the possibilities, consider their current abilities to develop a list of pursuits they can enjoy despite their limited mobility.
Using the Mind
For those who enjoy a challenge, playing games is an excellent way to involve the mind to problem-solve and engage the competitive spirit. Games can be played on the Internet or with others.
Some examples are card games, board games, puzzles, and word games. Gather friends and family for popular games such as bingo, dominoes, or card games favored by seniors, including bridge, canasta, pinochle, and rummy.
If limited dexterity is an issue, there are aids available such as card holders and domino racks. There are activity books focused on the 1920s, 30s, 40s, and 50s. These books feature puzzles and games which can elicit memories of famous people, inventions, products, and history of a given era and can be played in a group or alone.
Reading
Books engage the mind and reading can be done anywhere: indoors, outside, while waiting for an appointment, or when you need to fill a few minutes or an hour. You can be read to or you can read aloud to another. If limited vision is an issue, there are free audio books available from the library or from the Library of Congress. Form a reading group with friends or others in an assisted living community or just between you and your loved one. Read the same book and discuss it during weekly visits or phone calls.
Arts and Crafts
Creative activities keep the mind sharp and strengthen hand muscles, which may improve dexterity. Select an appropriate project, matched to the abilities, keeping physical, vision, patience, and memory limitations in mind. Simple crafts such as the Easy Sock Snowman using elastics instead of sewing and the Geometric Tape Painting found on the Easy Peasy Crafts website are examples of popular projects for seniors with limitations.
Scrapbooking is an activity you can enjoy doing together with your loved one. While it may require cutting and pasting, the discussions around the photos and memories are sure to engage you both and other family members who participate.
Adult coloring books are the latest rage because they are creative and calming. In fact, coloring stimulates both brain hemispheres. It calms the amygdala, the brain region reacting to fear. Coloring activates brain areas used for concentration, organization, and problem-solving. If fine motor skills are limited, hand gripper aids for small utensils help to hold markers or colored pencils.
Gardening
Whether outside or inside, seniors can enjoy gardening if the plan is modified for their physical abilities. An indoor herb garden requires a windowsill and many flowers and vegetables can be grown in containers. If the container is placed on a table or ledge where it can be tended without bending, older adults with limited mobility will be able to enjoy gardening once again. Make sure to have a watering can with a long spout and keep it filled with water. If gardening indoors and windows do not provide enough light, place plants under grow lights.
Bird Watching
Bird feeders placed in the yard positioned to be seen through a window from a favorite chair can provide hours of fascination. Be sure the feeder can be easily accessed for refilling or use clear acrylic suction cup bird feeders, affixed to the outside of the window. Watching the birds, identifying them, and listening to their songs is an activity both relaxing and fun. Buy a bird book to help identify the backyard visitors and a journal to write in who dropped by and when the visit occurred.
Library Programs
Many libraries host programs appropriate for physically challenged seniors. Movies, seminars, history programs, current events, poetry readings and guest lecturers are offered, as well as book discussions and games.
A popular group activity is called Reminisce Story Time, which includes singing, photographs, props, short stories, and retro activities. Another is a Music and Memory Program, offered in many libraries across the country.
Libraries have computers available with free Internet access. Some libraries may offer ZoomText software which magnifies the screen images for those with impaired vision. Large print fiction and nonfiction books are available, as are audiobooks.
Some libraries offer a delivery service to housebound seniors. In addition, with a library membership, seniors may be able to download videos, e-books and audiobooks from a home computer.
A Spiritual Community
Encourage your loved one to continue to attend his or her house of worship or to join a new spiritual community nearby. Most churches and temples have ramp access and offer social gatherings such as bingo, fundraising dinners, prayer meetings, bible study, knitting or crocheting groups, and choir, as well as worship services.
Your loved one might want to volunteer during services as a greeter, usher, lector, cantor, or choir member or join an associated service organization, such as the Knights of Columbus or Rosary Society. Some outreach activities can be done at home, including making friendly phone calls to shut-ins, knitting prayer shawls, and sending get well cards.
Limited Mobility Isn't the End of Good Times
There are many ways to have fun and stay active despite physical limitations. Seniors with limited mobility can still enjoy a variety of fulfilling and fun activities. These are just some of the things that your loved ones may enjoy doing alone, with you, and with others.
Contact
In addition to housing, healthcare and programs for seniors, SALMON Health and Retirement communities offer support groups and resources for caregivers and family members. To learn more about the options available to you and your loved ones, contact us today for more information.
---