A CMS Five-Star Rating Can Support Your Skilled Nursing Choices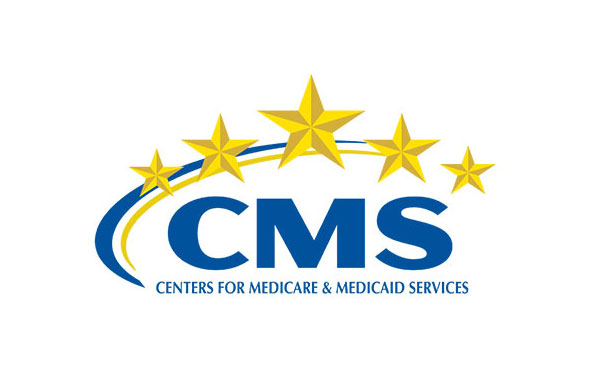 Selecting a skilled nursing center for yourself, a family member, or a friend can be a daunting process to navigate. When you choose a community to live in, you are making decisions based on the care, services, staff members, activities, amenities, and other residents that come with it.
Learning about all the aspects of skilled nursing centers can be time-consuming and confusing. Each skilled nursing center offers different services, amenities, and more that you need to consider to make the best choice. To learn more about SALMON's skilled nursing centers, visit here.
Fortunately, there are several resources available to assist you in the decision-making process. One of the most popular tools available when selecting a skilled nursing center is the Center for Medicare & Medicaid Services (CMS) Five-Star Quality Rating System.
CMS Five-Star Quality Rating System
CMS is a branch of the United States Department of Health and Human Services. This branch evaluates skilled nursing centers quarterly using a detailed evaluation system that examines factors such as health surveys, quality measures, and staffing to aid consumers in comparing and selecting skilled nursing centers.
How the CMS Five-Star Rating Works
According to the CMS website, the quality rating system gives each skilled nursing center a rating of between one and five stars. Skilled nursing centers with five stars are considered to have far above-average quality, and skilled nursing centers with one star are considered to have below-average quality.
Skilled nursing centers receive one, overall rating based on a separate rating for each of the three following components:
Health Inspections—The health inspection rating is based on the three most recent health inspections and investigations due to complaints. This information is gathered by trained, objective inspectors who visit the skilled nursing center and follow a specific process to determine the extent to which it has met CMS's minimum quality requirements.
Staffing—The staff rating is based on the average number of hours of care nursing staff provide each Resident each day. This rating also considers differences in the level of Resident care needs in each skilled nursing center. For example, a skilled nursing center with Residents who have more severe care needs would be expected to have more nursing staff than a skilled nursing center where the Resident care needs are not as high.
Quality Measures (QMs)—The quality measure rating has information on 15 different physical and clinical measures for Residents in skilled nursing centers. These QMs offer information about how well a skilled nursing center is caring for their Residents' physical and clinical needs.
Weighing the CMS Five-Star System Alongside Other Factors
While the Five-Star Quality Rating System is a useful tool to evaluate skilled nursing centers, it is important to remember, no rating system can address all of the important factors to consider when choosing which skilled nursing center is best for a particular person.
Rather than using the system as a determining factor, you should use it as a tool to identify areas you may want to ask questions about. For example, if a community you are interested in has a deficiency in a certain area, you can make it a priority to ask why they may have been rated a certain way. Healthcare is a complex industry, and not every situation can be represented through numbers and statistics.
Other Considerations to Make During the Selection Process:
Specialized services: If you or your loved one requires special care such as complex rehabilitation or memory care, you will want to prioritize a community offering those services. A community able to provide the specialized care you need will be more likely to yield long-term positive results than a community lacking those services – regardless of their ratings.
Care plans: Since each Resident will need an individualized care plan, you may want to obtain details about how care plans are determined, how often they are reviewed and changed, the protocol for handling issues that may arise, etc.
Location: When selecting a skilled nursing center, proximity to family members may be a significant factor. Skilled nursing center Residents who visit with family frequently are more likely to feel happier and have a better quality of life. Therefore, selecting a skilled nursing center closer to family may be wiser than choosing one further away, even if it has a lower rating.
Environment: A skilled nursing center will become home for you or your loved one, so you'll, of course, want it to feel like home. Set up a tour and confirm the environment is clean and makes you or your loved one feel welcome and comfortable.
Staff: To ensure proper attention and care, you'll want to check the staff-to-Resident ratio during each shift. More importantly, you'll want to meet and observe some of the staff to be certain they are positive and friendly.
Activities and amenities: Since you or your loved one will be spending the majority of time in the skilled nursing center you select; you'll want to make sure there are dynamic amenities to keep Residents active and engaged.
Meals: If food is an important factor for you or your loved one, you may want to ask about the quality and variety of foods the skilled nursing center provides. You may also want to know the process around serving meals, such as where and what time Residents can eat, and how the kitchen handles dietary restrictions.
Every person seeking skilled nursing center care is unique, so each person will have a different balance of what factors are most important to them when choosing a community to live in. By prioritizing what is most important to you, researching and touring communities, asking the right questions, and considering tools such as the CMS Five-Star Quality Rating System, you should be equipped to make an informed decision about which community best fits your needs.
Be social when you want to be, supported when you need to be. Contact us today to learn more about our senior living options available at SALMON.
---