National Recognition from the American Health Care Association and National Center for Assisted Living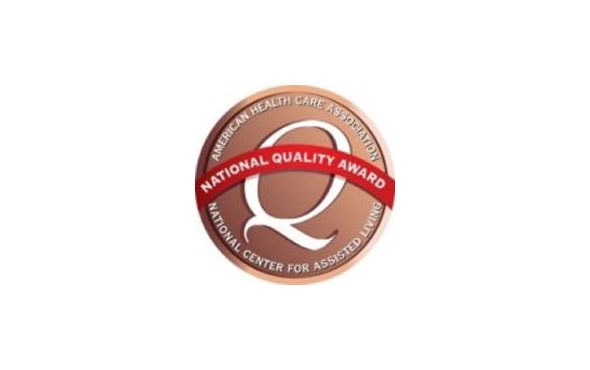 Communities praised for quality of care
Westborough, MA – Several SALMON Health and Retirement communities recently received national recognition from the American Health Care Association (AHCA) and National Center for Assisted Living (NCAL) for commitment to quality in caring for their residents.
Beaumont Rehabilitation and Skilled Nursing Center at Natick, Beaumont Rehabilitation and Skilled Nursing Center at Worcester, and Whitney Place Assisted Living Residences at Westborough all received AHCA/NCAL 2017 Commitment to Quality Awards.
Stone Rehabilitation & Senior Living in Newton, a SALMON-managed organization, also received the distinction.
The four communities were among 15 Mass Senior Care member centers recognized with the first of three of the AHCA/NCAL National Quality Award Program distinctions honoring "long-term and post-acute care providers that have demonstrated their commitment to improving the quality of care for seniors and persons with disabilities," according to the AHCA/NCAL website.
"Receiving this Quality Award from the American Healthcare Association continues to exemplify our team's focus on ways to improve the delivery of care and services," said Ed Blake, SALMON director of operations. "It helps us provide cutting edge solutions for our residents and families and to instill a caring spirit across the organization. We are humbled to be honored for performing at a high level and ensuring our stakeholders receive the best possible care and outcomes."
---