SALMON at Northborough Welcomes New Medical Team
SALMON at Northborough, a senior living community offering traditional assisted living, memory care, skilled nursing and rehab, welcome new medical team.
The medical team will consist of a new Medical Director, Dr. Jessica Boatman Dray MD, Associate Medical Director, Dr. Zara Sheikh MD, and Nurse Practitioner Katya Ostrovsky. SALMON's Chief Medical Officer, Dr. Randall Morse MD, will be overseeing the team and seeing Residents in Northborough and in Westborough, another community location in SALMON's portfolio. Each new physician of the SALMON at Northborough team are fellowship-trained board-certified geriatricians and both Dr. Sheikh and Dr. Morse are Certified Medical Directors – a certification Dr. Boatman Dray is also in the process of obtaining.
Dr. Boatman Dray received her Medical Doctorate from UMass Medical School in 2014 and completed her Residency in Family Medicine and her Fellowship in Geriatric Medicine at UMass. She previously worked as an Associate Medical Director for SALMON's skilled nursing and rehab in Worcester and at UMass Memorial Medical Center Geriatrics Clinic. In addition to her many accolades, Dr. Boatman Dray is an Assistant Professor at UMass Medical School and is a member of many professional organizations.
Dr. Sheikh received her Bachelor of Medicine and Bachelor of Surgery from Nishtar Medical College in Pakistan in 1995 and her MPH in Epidemiology from New York Medical School in 2002. She completed her postdoctoral training in Internal Medicine and OB/GYN and Family Medicine Pakistan and an Internal medicine Residency at Metropolitan Hospital Center and Geriatric Medicine Fellowship at Montefiore Medical Center – both located in New York. In addition to her many accolades, Dr. Sheikh was previously Medical Director for SALMON's Worcester location as well as a skilled nursing center in Shrewsbury and is currently an Associate Professor at UMass Medical School's Division of Geriatric Medicine.
Katya Ostrovsky received her NP from UMass Boston in 2001 and has worked as an Adult Nurse Practitioner for various hospitals and skilled nursing settings, most recently including UMass Memorial Medical Center and Worcester Internal Medicine.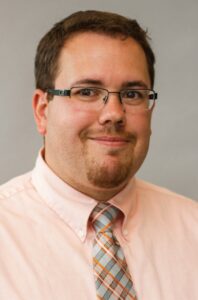 Dr. Morse states he is "excited to continue caring for older adults in these new communities." He is passionate about quality of life and is "always looking for opportunities to improve care and share best practices with colleagues." Dr. Morse is especially looking forward to working with this new care team in Northborough; "Both Dr. Boatman Dray and Dr. Sheikh are wonderful and skilled doctors and Katya is a strong clinician who is always eager to help and is compassionate – I have no doubt they will enhance both Resident and staff experiences."
"We are so excited to have this team of experienced and attentive professionals in Northborough," says SALMON's Chief Nursing Officer, Debbie Freedman. "Their knowledge and skillset will enhance the great care our Residents receive and will continue contributing to our overall clinical processes."
---