SALMON Hospice Client Reflects on Positive Experience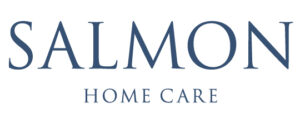 Hopkinton resident, Vascen Bogigian, has known the Salmon family, owners of SALMON Health and Retirement, for many years. Serving on the Board of Trustees at Milford Regional Medical Center alongside third-generation family member Andrew Salmon, Bogigian had utilized SALMON's rehabilitation and VNA services several times in the past and more recently, when his beloved wife, Pam, required hospice services last fall.
Rather than stay at Milford Regional Medical Center, Mr. and Mrs. Bogigian trusted SALMON Hospice, a branch of SALMON Home Care, to provide care from the comfort of their own home. Personal connection to the Salmon family aside, Mrs. Bogigian's palliative care doctor also recommended SALMON Hospice services – the decision to use them was an easy one.
Immediately after reaching out, a team of SALMON Hospice staff members scheduled visits to the Bogigian's home, created a care plan, and most importantly, provided them with a peace of mind that they would be going on this new care journey in the best hands. Bogigian says, "From the first phone calls, talking with the weekend schedulers, and to house visits, the care was punctual and wonderful."
Reflecting on SALMON staff and their overall experience, Bogigian says, "It was totally positive – there wasn't a single person that came to the house that Pam was not comfortable with. They were all good, very good, and some even better than that."
Most importantly were the "extras" that the SALMON Hospice team provided to Mrs. Bogigian. Quick to go above and beyond, SALMON's Hospice Volunteer Coordinator, Kellye Riani, learned that Mrs. Bogigian was a "dog person," and brought her own dog to the home to play and cuddle with Mrs. Bogigian on multiple occasions. Mrs. Bogigian struck up a wonderful relationship with SALMON's Hospice Volunteer, Michaela, who assisted with activities of daily living and household chores, but more importantly, fun activities to do together, like baking.
According to Mr. Bogigian, the quality of care provided by the SALMON Hospice team helped give Mrs. Bogigian "several exceptional months," spending quality time with her family and friends. SALMON Hospice made a difficult situation as positive as it could be.
"The bottom line is that the experience with SALMON was extraordinary," concludes Mr. Bogigian.
---